Hi all!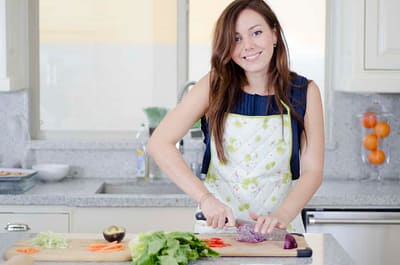 First, let me introduce myself, my name is Chef Carolyn and I would like to welcome you all to my personal blog Kitchen Gadgets Maven! Wohoo let's jump in!
Cooking is my true passion – I really enjoy spending my time in the kitchen and exploring what is new in the cooking game.
I would love to give you all a portion of my experience through this blog and share a new tool or "life hack" about all the new cooking gadgets for every situation possible. 
About Kitchen Gadgets Maven
Kitchen Gadgets Maven is my blog mostly dedicated to reviewing the latest and greatest in kitchen technology.
My intention when you go through Kitchen Gadgets Maven is to make it clear that you can find anything that you need on cooking gizmos.
With just one look through it, you will realize how overwhelming people feel about all the new improved cooking gadgets and what difference that can make.
The articles I post on this blog have a variety of subjects about everything you need to know that is kitchen related, there you will find everything from food preparation items to cooking tools, to cleaning instruments.
I've tested many products, but you can also find cooking tips and tricks about how to implement and make popular recipes and will point out to you all the equipment you'll need to achieve that.
Nowadays online reviews can be daunting, especially having in mind that companies offer payment to hot-shot bloggers in exchange for positive reviews.
This is not going to happen here. Instead, I would like to inspire you all and give you my knowledge, experience, and trust in how to make recipes that you see and admire on cooking shows at your cozy home.
Whether you are a budding cook, a chef or just looking to expand your cooking repertoire Kitchen Gadgets Maven is a great source for trusted reviews based on my own knowledge and experience around the kitchen.
Thank you for visiting, I hope that you find my blog helpful and inspiring!
How To Get In Touch?
If you have a question, comment or suggestion please contact me on email throughout our contact section.
It is always a pleasure to keep in touch and exchange experiences.
Until next time!
Truly yours,
Chef Carolyn